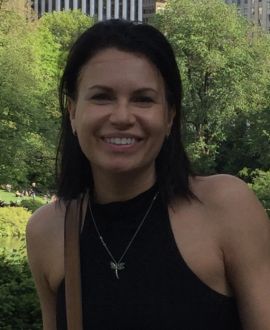 Marie-France Boisvert
See this artist's artworks
---
Born in Saguenay-Lac St-Jean, Marie-France Boisvert capitalizes more thantwenty years of experience as a painterand a sculptress. In 1997, she obtained abachelor in Design from Laval Universityin Quebec City and in 2004, she completed another bachelor in Interdisciplinary sculpture at the University of Quebec inChicoutimi. Finally, in 2008, she confirmed her artistic approach with a master's degree in Creation from the same university. Now working in Montreal, Marie-France Boisvert continues with the same enthusiasm to accumulate awards, mentions and peer recognition with exhibits in Canada, the United States and Europe.
I create to fulfil my own need to exist...

My work is imagined around the notion of human structure as emotional investigation space. I create a transfer between body, self and the other, between the others and finally the environment. The materiality of the work is retained but its inherent rhythm dissolves, its image crumbles. The canvass gradually exhibits textures reminiscent ofsculpting; the notion of painting fades away to let through traces of transition, bursts of light clinging to the surface. I hush the noise of colours. Transparencies shroud the space and blur the vision, forcing the mind to abandon sensory expectations. For instance, timid yet often impertinent whites sweep through the canvass, obscuring all no-tions of time, all references to space. Remains only the imagining, the impression of amaybe.
Artist type:
Painter
Statut de l'artiste :
Contemporary
Style de l'artiste :
Personna/animals
Nationality
Canadian (1976 - )