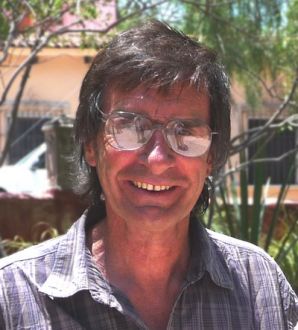 Tom Dickson
See this artist's artworks
---
Tom Dickson was born in Hamilton, Ontario in 1947. He began painting in oils at the age of 10 years with his father and from this point onward art became a focus in his life. After studying at Toronto's Ontario College of
Art in the mid '60's, he began to paint the countryside and wilds of northern Ontario. It was there in Tobermory that he met his future wife Donna and together they went on to share their life with their mutual love of art.
Tom's art first became critically recognized during the 1980's while exhibiting in major galleries in the Halifax area of Nova Scotia, - Zwickers and the Hollis Street Gallery being the most notable. He enjoyed great success as a painter of marine and city scenes, attracting a growing number of collectors. Beginning in the 1990's he also began showing on the west coast and not too long after moved to Hornby Island, British Columbia, where he and Donna opened a very popular summer gallery of their own. He continued through the '90's to call B.C. home, enjoying the distinctive west coast environment in summer and spending the winter months in sunny Mexico, where it's possible to paint outdoors in any season; something Tom and Donna very much like to do.
Tom had first come to Mexico in 1967 and been absolutely enchanted with the scenery, the people, the culture and history. In 1970 he returned again with Donna and since that time Mexico has been included as a major part of their life experience. They now live and paint in Mexico full time, based in the historic colonial era town of San Miguel de Allende. His originals are currently offered for sale exclusively through Galeria San Francisco, (#1 San Francisco) in the heart of San Miguel de Allende, GTO., Mexico.
Artist type:
Painter
Statut de l'artiste :
Contemporary
Style de l'artiste :
Landscape/cities
Nationality
Canadian (1947 - )