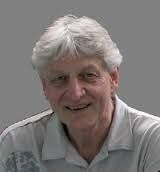 John Kaltenhauser
See this artist's artworks
---
An invitation to participate in contemplation is embodied in the paintings of John Kaltenhauser. Born in Germany in 1949, John's family emigrated to Winnipeg when he was three years old, and he has made Toronto his home since 1956. His fascination with drawing germinated at an early age and he was painting in oils by the time he was nine.
Canada's Northland has played an important role in the inspiration of his work, as it is indeed a place unlike any other in the world. It's uniqueness plays an integral part in the lives of its' people and is reflected in how they live.
From earlier explorations into pop art and surrealism to the present day's representational realism, this self-taught artist's work displays a unique style. His technical attention to detail, combined with a subject matter that derives its' power from its' overall simplicity, creates a personal participation by all who are drawn into them.
Artist type:
Painter
Statut de l'artiste :
Contemporary
Style de l'artiste :
Landscape/cities
Nationality
Canadian (1949 - ) Born in Germany