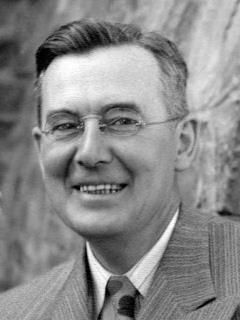 Walter Joseph Phillips
See this artist's artworks
---
Walter Joseph Phillips (October 25, 1884 – July 5, 1963) was an English-born Canadian painter and printmaker. He is credited with popularizing the colour woodcut in the style of the Japanese, in Canada.
Life
Phillips was born in Barton-on-Humber, Lincolnshire, England. As a youth, he studied at the Birmingham School of Art. After studying abroad in South Africa and Paris, he worked as a commercial artist in England. In June 1913 he moved to Winnipeg, Manitoba, where he lived for more than 28 years. Phillips died in Victoria, British Columbia, in 1963.
Career
Phillips is famous for his woodcuts and watercolour sketches. His artistic career spanned from the 1900s through the 1940s, during which time his work was exhibited throughout North America and Great Britain. Common subjects for Phillips included the lakes of Manitoba—York Boat on Lake Winnipeg (1930) is a well-known print—the prairies, and in his later years, the Rocky Mountains, where his ashes were scattered.
In 1940 he was asked to become a resident artist at the Banff Centre, then known as the Banff School of Fine Arts, where he played an important role in the development of their visual arts program. Its Walter Phillips Gallery, which focuses on contemporary art, is named after him. The Glenbow Museum in Calgary, Alberta holds an extensive collection of Phillips works and a research archive.
He was made a member of the Royal Canadian Academy of Arts.
Recognition
On 17 February 1997 Canada Post issued 'York Boat on Lake Winnipeg, 1930, Walter J. Phillips' in the Masterpieces of Canadian art series. The stamp was designed by Pierre-Yves Pelletier based on a woodcut "York Boat on Lake Winnipeg" (1930) by Walter Joseph Phillips in the National Gallery of Canada, Ottawa, Ontario. The 90¢ stamps are perforated 12.5 X 13 and were printed by Ashton-Potter Canada Limited.
Artist type:
Painter
Statut de l'artiste :
Master and/or Historical
Style de l'artiste :
Landscape/cities
Nationality
Canadian (1884 - 1963)